About Us
Hawkins Sales is a leading manufacturer's representative serving the electrical industry. We represent the top manufacturers from around the country and strive to offer the best service, prices and products for our customers. Hawkins Sales is a company built on a solid foundation of principles grounded by integrity and hard work. Our company is dedicated to providing the most trusted and motivated sales team for our industry partners. We continually research and develop new business opportunities and highlight the newest available products to current customers. Our customers include distributors, industrial accounts- Original Equipment (OEMs), Maintenance and Repair Organizations (MROs), as well as residential and commercial contractors.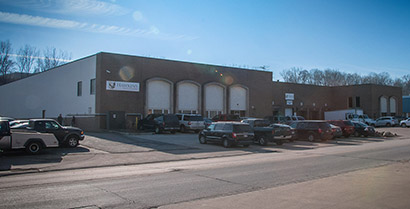 History
In 1975, Will Hawkins began his career in the electrical industry working at a local electrical distributor. With over 10 years of experience and an entrepreneurial drive, Will decided to form his own business. In 1984, Will Hawkins established the company, "Hawkins and Associates," working as a one man operation out of his home in Strongsville, Ohio. Through hard work and determination the company has grown into a leading manufacturer's representative servicing all of Ohio as well as northern Kentucky. Today, the company operates as Hawkins Sales with over 30 employees and has a sales office including 50,000 square feet of warehouse space located in Cleveland, Ohio. Will remains actively involved in the industry and has served on a number of electrical boards as well as manufacturing advisory committees.
Why Choose Hawkins Sales?
For over 35 years, Hawkins Sales has been representing some of the most reputable electrical manufacturers in the United States. Through hard work and integrity we have built lasting relationships with more than 350 distributors throughout the state of Ohio. We value our consumers and are committed to continuously improving our operations and enhancing our customers' experience.
Cleveland
50,000 square ft. warehouse
Offers fixed-day delivery to Akron/Canton, Youngstown, Toledo, Columbus and Dayton
Company owned & operated trucking fleet

24' Flat Bed
24' International Box Truck
Ford F150 for local deliveries

Daily Will Call service available
Networked computer system
EDI Vendor Transmissions
On & Off-Site support and training available
Stocked Vendors

AFC
AFC Fittings
Alan Wire
Allied Steel/PVC Conduit & Fittings
Arlington
BRK Electronics
Classic Wire & Cable
Cope
Mobern Lighting